Hopimarket
Konst, historik, artiklar och
mycket mer.
About Hopi Indian, there work and more about the people around.
Canada
Canada WorldWeb Travel Guide

Pacific Northwest
The Pacific Northwest Trail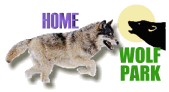 Wolf Park
Vargar, historik och mycket mera.
Wolf there history and more about the park.
Ett ställe värt att besöka.
A beautifully place well worth to wisit.
Mountainzone photo